the sanity card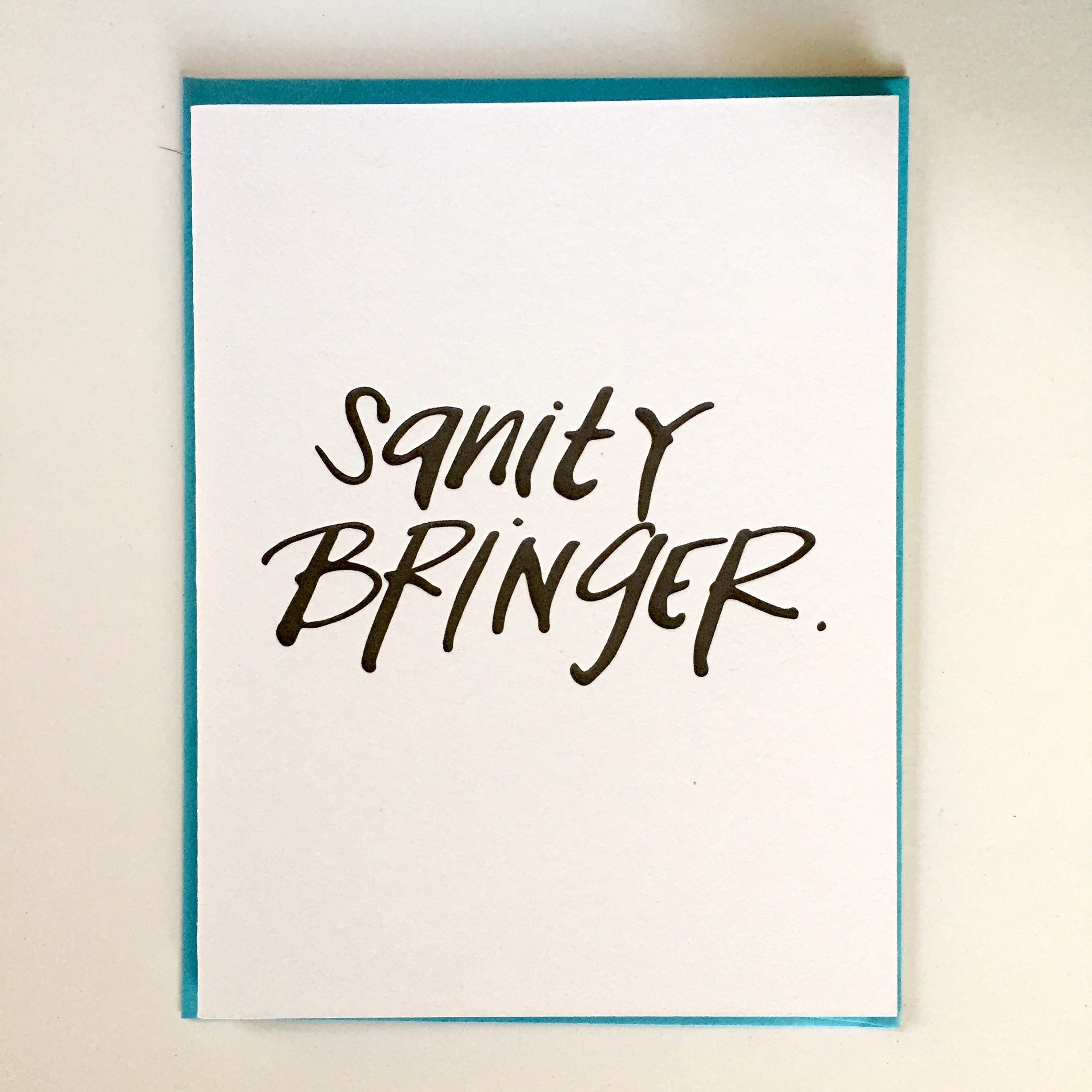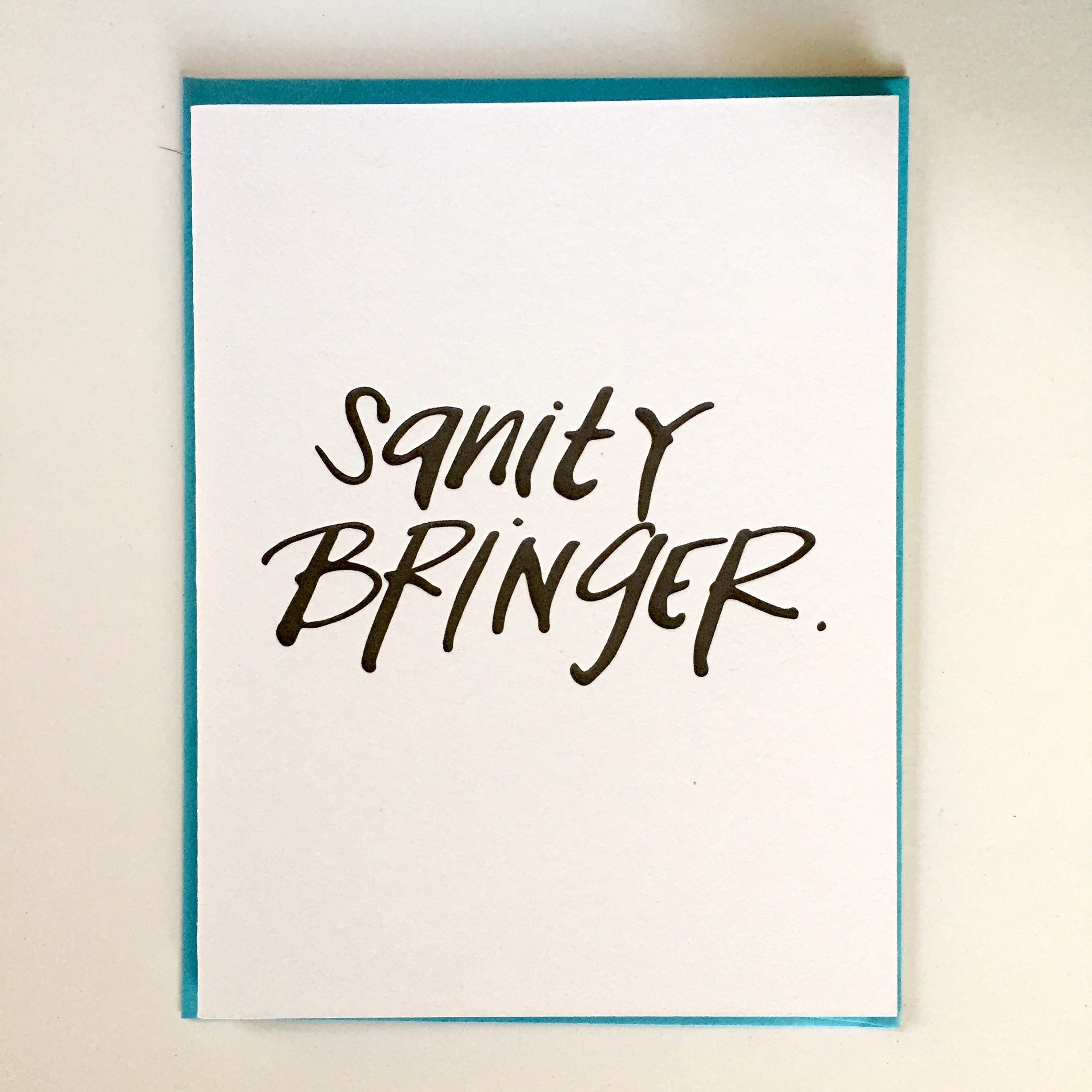 the sanity card
Tell them they're DOPE-amine.
Because of them, there's nothing endorphins, sweat, and good company can't fix.
For your trainer. Your coach. Your workout BFF that inspires you to get your ass to class at the break of dawn.
Available as a single card or 5-pack of the same design.
Size A2 (4.25" x 5.5") card, blank inside. Aloha Spreader logo on back.
Comes with Lanikai hued envelope in a biodegradable sleeve.
Hand lettered design made with aloha.
Proudly letterpress printed by hand in Honolulu, Hawaii on 100% tree-free cotton paper.
Eco-conscious envelopes are made with recycled content paper from wind powered factories.